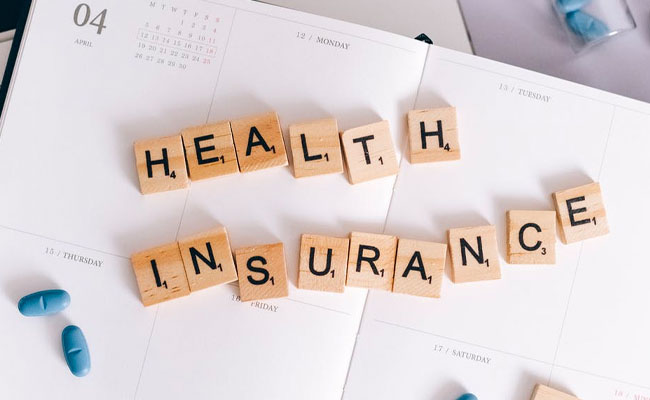 The Trump administration has implemented new procedures and financial requirements in the last year that have made it more difficult for many people to come to the United States. All family-based candidates are affected by these new limits. 
Many of the new criteria are based on the idea that immigrants should not be financially reliant on the US government. Green card candidates may need health insurance owing to the high expense of medical costs. A green card applicant's ability to afford health insurance, in general, will be regarded a favorable factor when it comes to public charge legislation,
 In the totality of the circumstances, not having insurance coverage might be a negative aspect. Having health insurance may be required in some situations to demonstrate that you are unlikely to become a financial drain on the public system.
What do Green Card applicants need to know about health insurance?
From Outside the U.S., Obtaining a Green Card (Consular Process)
In October 2019, President Trump signed an executive order requiring consular officials to refuse immigrant visas (green cards) to foreign nationals who will "financially burden the United States healthcare system." Consular officials would need documentation of one of the following before issuing an immigrant visa:
Within 30 days of entering the United States, the prospective immigrant would purchase health insurance; or
The prospective immigrant has adequate financial means to cover any reasonably expected medical costs.
For the time being, a federal judge has blocked the president's declaration.
Public Charge Questionnaire, DOS Form DS-5540
That isn't to imply that health concerns and insurance aren't a consideration for immigrant visa candidates. A potential immigrant's overall financial soundness may still be assessed by consular authorities. 
If a consular official judge that the applicant will be reliant on the US government for public benefits in the future, the application may be denied. Consideration is one's capacity to pay for realistically expected medical expenditures. As a result, health insurance is highly advantageous to green card candidates. For the purposes of determining a public charge, your health is now a strongly weighted criterion. 
If you have significant medical concerns, especially ones that are expensive to treat, you may be required to produce proof of health insurance or the capacity to pay for your medical expenditures while in the United States. As a result, elder candidates (such as parents of U.S. citizens) are more likely to be considered than younger applicants.
Public Charges Rule of the USCIS
For those who do not get premium tax credits under the Affordable Care Act (ACA) but whose private health insurance is enough for their anticipated stay, as amended, having private health insurance is a heavily weighted positive factor in favor of a finding that you are not likely to become a public charge.
On the other side, if you have a serious medical condition that impairs your capacity to be self-sufficient, the lack of private health insurance may be regarded as a disadvantage. No private health insurance and a significant medical issue will work against you in court.
Self-Sufficiency Declaration (Form I-944, USCIS)
All family-based applicants must submit Form I-944, Declaration of Self-Sufficiency, as part of their adjustment of the status application package. The I-944 affidavit is the United States Citizenship and Immigration Services' equivalent of a public charge questionnaire. 
Applicants must reveal a range of financial data about their family, including health insurance coverage. A USCIS official will look at your household income, assets, and resources to see if you have enough to meet expected medical expenditures. Medical costs can involve a variety of things, including:
A medical condition that will likely need substantial medical treatment;

 

A physical or mental condition that may necessitate institutionalization; or

 

Any medical condition that will impair your capacity to care for yourself, or work.
It is a good element in the totality of the circumstances if you have assets and means to pay for such medical expenditures. In other words, if you can show that you have the financial means to cover such costs through insurance, your chances of getting approved are substantially increased.
You can also present proof of assets if you don't have health insurance. There are a lot of rules and calculations involved in calculating the needed assets.
Increasing the Positive Impact of Health Insurance
When filing DOS Form DS-5540 or USCIS Form I-944, health insurance is not required at this time. It's always a plus when green card candidates have access to health insurance. It may be more crucial than ever for candidates with greater expected medical expenditures. 
In other words, health insurance for green card applicants is critical if you have known medical concerns that can result in expenditures. A short-term health insurance policy can be obtained as a result of this situation. Acquire a quote for plans from another insurance provider if you can't get coverage from your job or a family member's company right away. Despite their riches, unforeseen medical costs may be crushing for even the wealthiest households.
These expenditures will be covered by your health insurance if they happen. You'll usually need to submit the following information once you've obtained health insurance: A copy of each policy page for each health coverage insurance, showing:
A letter on company letterhead or other evidence from the health insurance company stating the alien is currently enrolled in health insurance and providing the terms and type of coverage; and

 

The annual amount of deductible or annual premium of the health insurance, including documentation of the amount of deductible or premium; and
The most recent Form 1095-B, Health Coverage; Form 1095-C, Employer-Provided Health Insurance Offer and Coverage with evidence of renewal of coverage for the current year.
Absent confirmation of the effective and expiration dates, the health insurance card is inadequate.
You should see an immigration lawyer before applying for a green card if your family is on Medicaid. While having health insurance is typically a favorable factor for green card applications, recent receipt of Medicaid benefits for candidates (ages 21 and above) is likely to be a strongly weighted negative factor.