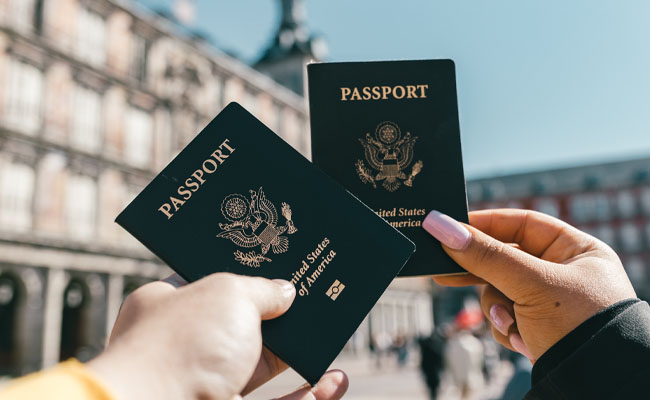 There are as many visas as there are letters in the alphabet, navigating the American immigration process may be difficult and complicated. The qualifying standards and legal judgments are often changing, making the procedure even more difficult.
On an F1 Visa, you can receive practical training. An F1 student is usually entitled to one year of practical training after graduation. This sort of practical training may be authorized for a period of up to 12 months after you have graduated or finished your course of study.
To get the appropriate forms, contact your university's foreign students department. When you first begin your studies, learn about your practical training alternatives so that you may appropriately prepare for the future.
Post-Graduation Visa Options in the United States:
H-1B Non-Immigrant Visa (Specialty Occupation)
The following are the basic qualifications for this classification: (1) a United States employer to sponsor the application, (2) a United States Bachelors Degree or its equivalent, and (3) a match between the job tasks and the applicant's education and work experience. In addition to the foregoing requirements, the Department of Labor must approve a labor condition attestation before the H-1B petition may be filed with the Immigration and Naturalization Service. An LCA is necessary to guarantee that foreign employees are not exploited by American companies and that they are paid the same wages and receive the same benefits as American workers.
The H-1B visa is valid for three years and can be renewed for another three years, but it cannot be extended for more than six years. H-4 visas are automatically granted to spouses and small children, allowing them to accompany the applicant to the United States and attend school, but not work.
H-3 Non-Immigrant Visa (Trainee)
Individuals who do not have the necessary degree or job experience should apply for an H-3 trainee visa. It is for people who want to come to the United States to train in a certain profession with the goal of bringing the knowledge and skills back to their home country once their visa is over.
R-1 Non-Immigrant Visa (Religious Worker)
Ministers, people working in a professional capacity in religious employment, and those working for a religious organization in a religious occupation all fall under the R-1 religious worker category. The first entry is for three years, with the possibility of a two-year extension. The employer in the United States must show that it is exempt from paying taxes.
L-1 Non-Immigrant Visa (Intracompany Transfer)
The L-1 intracompany transferee visa is for firms with offices in the United States that want to send specific personnel here on temporary assignments. 
If the U.S. subsidiary is a newly opened office, the applicant will be accepted for a one-year period only. Extensions are allowed, but they must be supported by evidence demonstrating substantial commercial activity or anticipated business activity, as well as an increase in employees. 
E-1/E-2 Visa (Treaty Trader/Treaty Investor) Non-Immigrant
Certain nations have signed treaties with the US, allowing its citizens to apply for treaty trader and treaty investor visas. At least 51 percent of the company's commerce must be between the United States and the treaty countries to qualify for an E-1 visa. A "significant investment" in a new or existing business is required for an E-2 visa. These visas are available to managers, executives, and other key personnel. These visas can be extended as long as the individual has a need to lead and oversee a U.S. business and the company is still functioning.
Obtaining a "Green Card" as a Non-Immigrant
A person who has been given permanent residence (sometimes known as "green card status") is allowed to live and work in the United States. An immigrant may be able to apply for U.S. citizenship three or five years after gaining permanent status, depending on their classification (providing they are not otherwise deemed ineligible).
In order to obtain permanent residence status in the United States, you must fall into one of four categories. 
Immigration for the Purpose of Employment
An applicant must typically apply for and get labor certification in order to obtain an employment-based immigrant visa. This procedure, which is meant to guarantee that no eligible U.S. employees are available for the post, is often complex and time-consuming (depending on the jurisdiction). As a result, it is preferable to apply under a different category that does not require labor certification. The majority of graduates will fall into one of the following categories:
1st Preference: Priority Employees
People with remarkable abilities in the sciences, arts, education, business, or athletics are included in this category as well as excellent professors and researchers, and international leaders and managers.
This subcategory does not need the applicant to have a work offer, thus the application can be handled quite quickly. Under this category, only those applicants who have reached the pinnacle of their career are eligible to apply, and they must intend to continue working in that particular profession. En outre, the applicant must demonstrate that his or her entrance would be beneficial to the United States of America.
Standards are less strict for excellent academics and researchers. They must have three years of teaching or research experience and a job offer for a permanent post from a suitable U.S. institution in order to be considered for a Fulbright Scholar position. 
Executives and Managers from across the world
Managers or executives of firms must have been employed for one of the three years before their move to the United States in order to qualify for permanent residence under this category. In addition, they must have held a senior or managerial position in the foreign business. Both the sponsoring firm in the United States and the foreign company must be in operation.
An L-1B Intracompany visa (based on the applicant's specialist expertise) will require labor certification.
2nd Preference: Proficiency in Advanced Degree Professions
Aliens of Exceptional Ability or members of the profession with advanced degrees (e.g. masters or bachelor's degrees plus five years of work experience). If it can be proved that an applicant's employment is in the "national interest", it is feasible to get a waiver of the labor certification requirement.
3rd Preference: Certification of Labor
Except in rare circumstances, this group typically needs a Labor Certification. There are three distinct subcategories:
Bachelor's degree holders;
People who work in jobs that need two years of education, training, or experience;
Other employees.
4th Preference: Special Immigrants
This category is for "special immigrants" and has a yearly maximum of 10,000 visas. This category, which does not require Labor Certification, applies to certain religious workers.
5th Preference: Investors – Job Creation
This category grants two-year conditional residence to persons who invest $1 million (or $500,000 in undeveloped or high-unemployment areas) in a new commercial venture that employs 10 full-time U.S. citizens or permanent residents and runs the business on a daily basis.
The applicant can either start a new firm or buy an existing one, resulting in a new commercial venture, or expand an existing business by 40% in net value or workers.
Cash, equipment, and inventory can all be used as investments, but an unsecured promissory note is not appropriate. Multiple investors are permitted, but each must fulfill the capital and staff criteria separately.